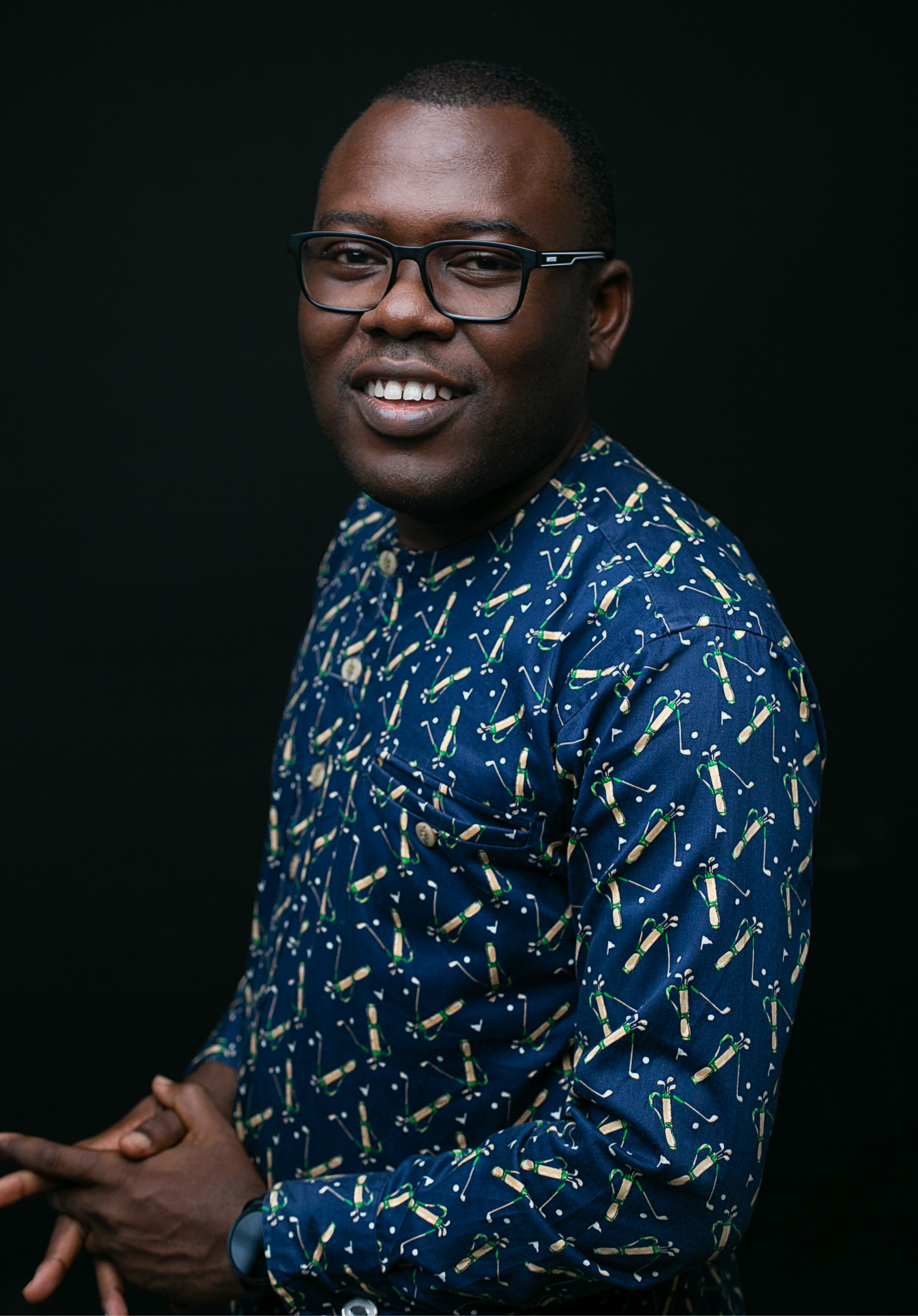 MEET TERRY
Terry Mante provides inspiration and challenge to add value to organizations and position individuals to function effectively.
As a consultant, he has worked on market research, strategy, business development, PR and communications as well as capacity-building projects for clients in media, banking, technologies and telecommunications, confectionaries, hospitality, education, reproductive health, cosmetics, Christian ministries, real estates, business consulting, technology, as well as food and beverages.
He conducts corporate training sessions on customer service, strategic management, leadership, digital transformation and more. He is a trusted adviser to leaders in business, governance and ministry. He also delivers keynote addresses and presentations at personal development conferences and capacity-building workshops; addressing subjects such as entrepreneurship, faith, leadership, skills development, business strategy, corporate excellence, self-help and good governance.
He is the Founder of The Accra Hub and Principal Consultant at Terry Mante Exchange (TMX).
Terry is the author of several books including What You Don't Know is a Big Deal, All-round Communication, Attitude is Everything, When God Lost An Election, and Leader Sense. He has written several hundreds of articles for publication in newspapers and reputable online portals. His work has been cited and quoted by many authors, researchers, bloggers, colleges, companies and PhD candidates in Australia, Ghana, India, Nigeria, United Kingdom, United States and other parts of the world.
Terry holds a Bachelor of Arts in Political Science and Sociology as well as MBA in General Management.
Terry Mante Exchange (TMX)
Terry Mante Exchange (TMX) is a thought leadership, management consulting, business advisory, and corporate training firm. We specialize in unlocking the potential of individuals and organizations, guiding them on the path to success and growth. We offer expert insights, practical strategies, and transformative solutions. With a focus on leadership development, digital transformation, innovation, effective communication, content development and corporate training solutions, TMX empowers clients to navigate change, build high-performing teams, and drive sustainable results. We believe in the power of collaboration, working closely with our clients to understand their unique challenges and deliver tailored solutions that make a lasting impact.
At TMX, we combine business expertise with a deep understanding of emotional intelligence and human connection. By fostering a culture of empathy and continuous learning, we help individuals and organizations thrive in today's dynamic and competitive landscape.
Join our community and embark on a journey of personal, professional, and business growth. Together, we will unlock your potential, inspire greatness, and achieve extraordinary success.
Services
CONSULTING SERVICES
We offer a wide range of services to help organizations improve performance, solve problems, and achieve their strategic objectives. These services involve providing expert advice, analysis, and recommendations to help clients make informed decisions and implement effective solutions
Services
COPRORATE TRAINING
Unlock your team's potential with TMX Corporate Training. Our specialized programs empower your organization with cutting-edge skills and knowledge in leadership, communications, customer service, digital transformation, innovation, and more. Collaboratively tailored solutions drive sustainable results, ensuring your team's success in a dynamic business landscape
Books
Check out these Books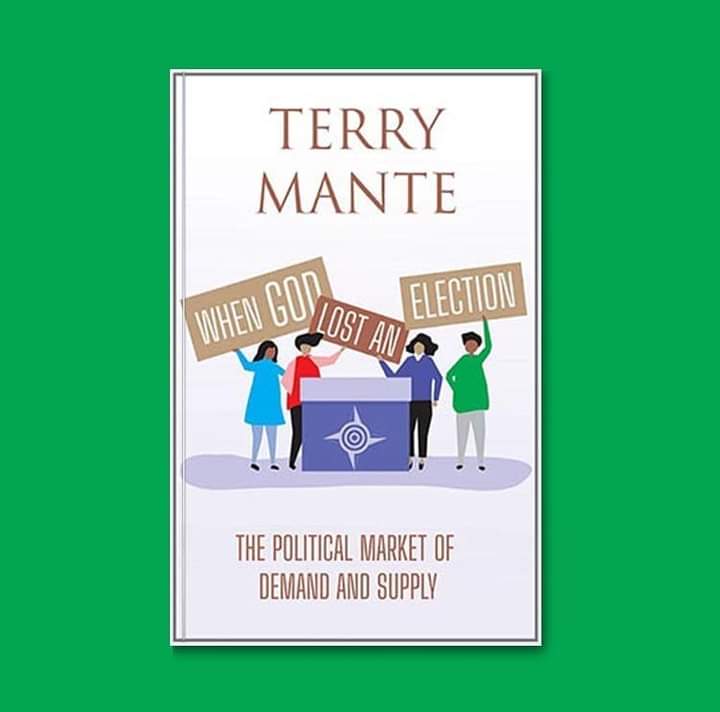 When God Lost an Election: The Political Market of Demand and Supply
This seminal work by Terry Mante offers insightful perspectives on governance in Africa and presents a definitive blueprint for creating a functional governance framework for the transformation of the continent.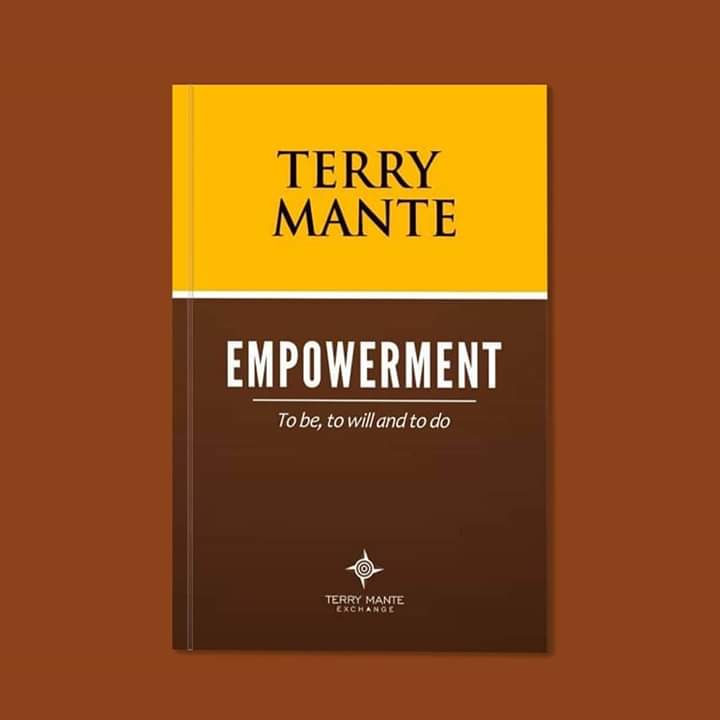 Empowerment: To be, to will and to do
No life is easy. Whether you choose to do something great or ordinary, life will still not be easy. The best option for you is to desire and design your ideal life, resolve to walk a path that leads you there, and press through to get to where you want to get to. That is what EMPOWERMENT is about.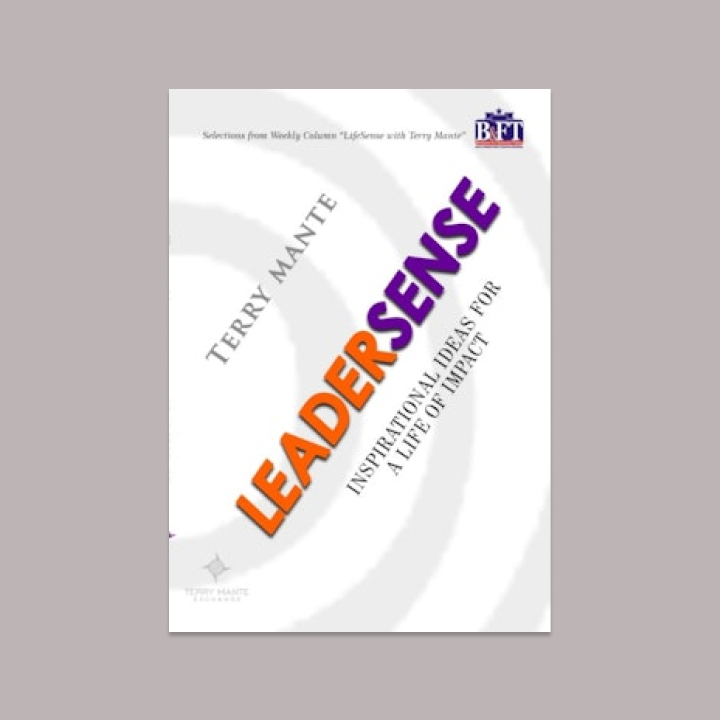 Leader Sense: Inspirational Ideas for a Life of Impact
An army of sheep led by a lion will defeat an army of lions led by a sheep – No concept amplifies the power and significance of leadership better than this. Leading yourself and others requires conviction, courage, and consistency. This book is a call on leaders and emerging leaders to lead by example, refuse to be victims, embrace the victor's mentality, and blaze the trail.
Money Grows on Trees
Money Grows on Trees is a treat for lovers of wealth creation and a recommended read for anybody who has the desire to create wealth ethically, steadily and successfully.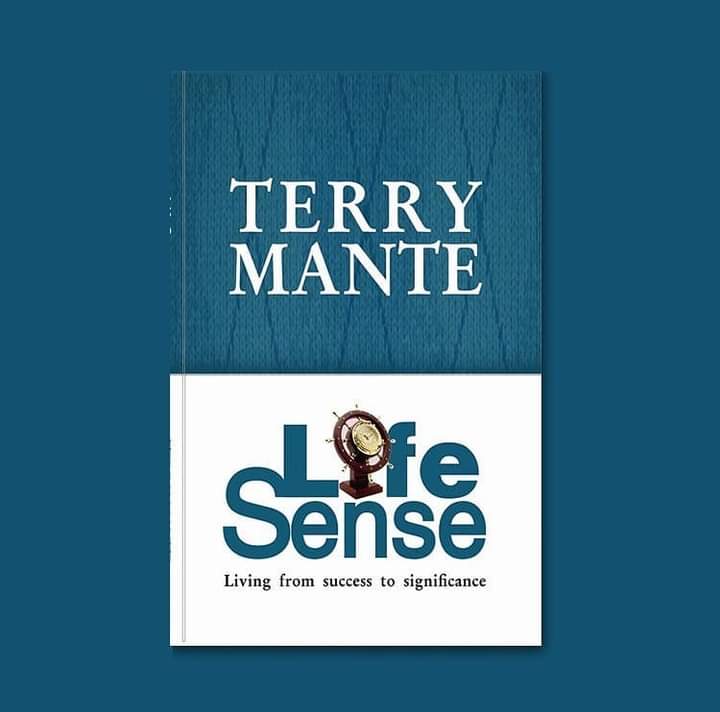 Life Sense
Life Sense takes you on a thirty-day personal development journey that leads you to know yourself better, discover your purpose in life, renew your paradigm and grow your influence. The book contains enriching content for career growth, spiritual development, leadership enhancement, and entrepreneurial prosperity.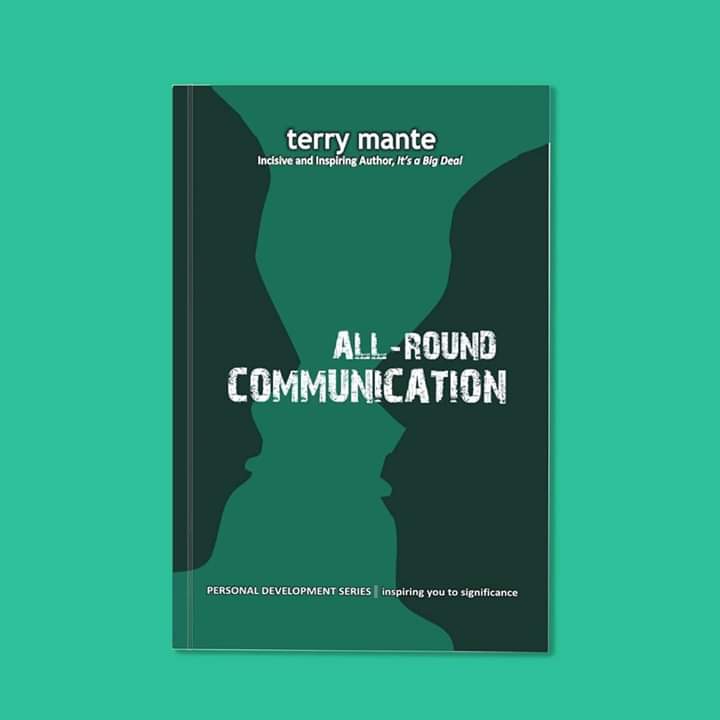 All-round Communication
Communication is often seen as a specialized function reserved for journalists, marketing professionals, public relations executives, professional authors and career public speakers. However, in the knowledge economy, communication is everybody's business. It is a critical success factor in personal and professional development. Learning to communicate effectively could be your launch pad for success in all aspects of life.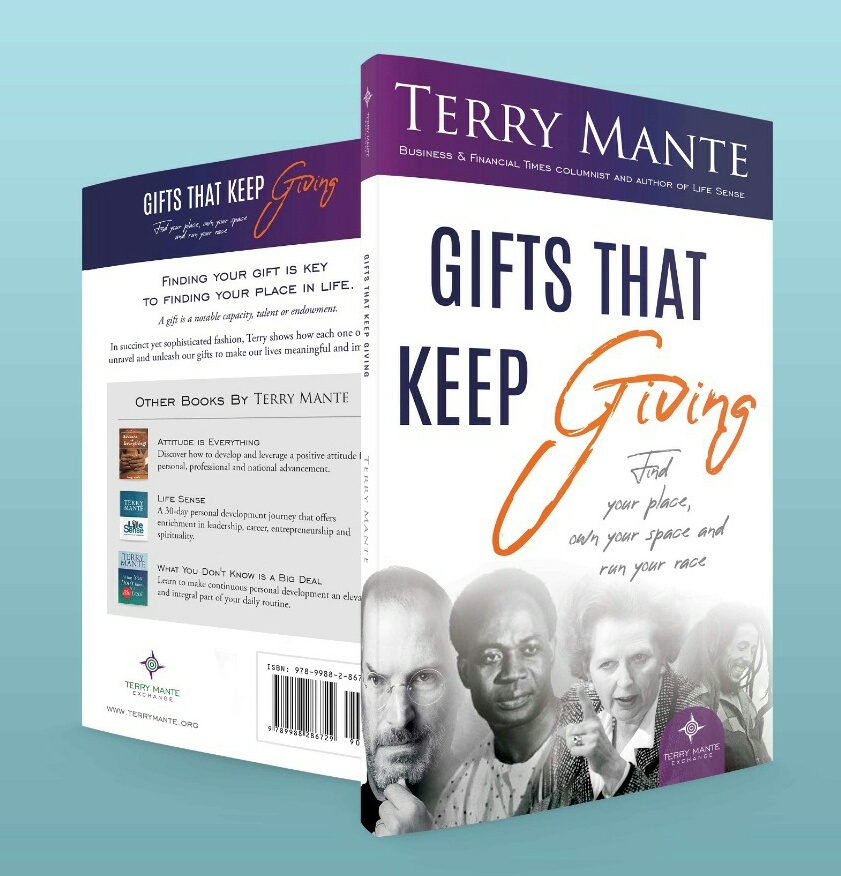 Gifts That Keep Giving: Find Your Place, Own Your Space and Run Your Race
Finding your gift is key to finding your place in life. A gift is a notable capacity, talent, endowment, or ability. In a succinct, yet sophisticated manner, this book shows how each of us can unravel and unleash our gifts to make our lives meaningful and impactful. Learn how to identify, develop, use and brand your talent.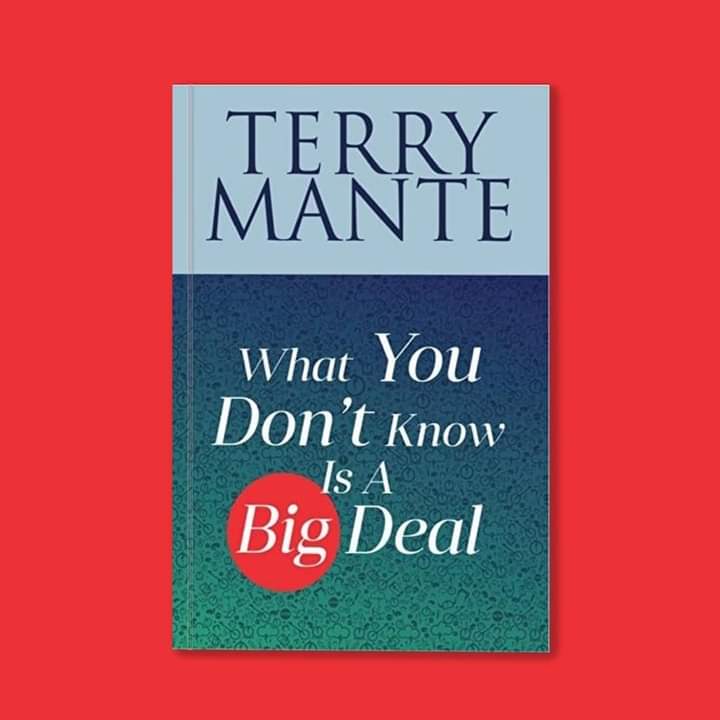 What You Don't Know is a Big Deal
Ignorance becomes a big deal when you find yourself in a pit and you discover that you can't get out simply because you don't know how to get out. If you think schooling and education are the same.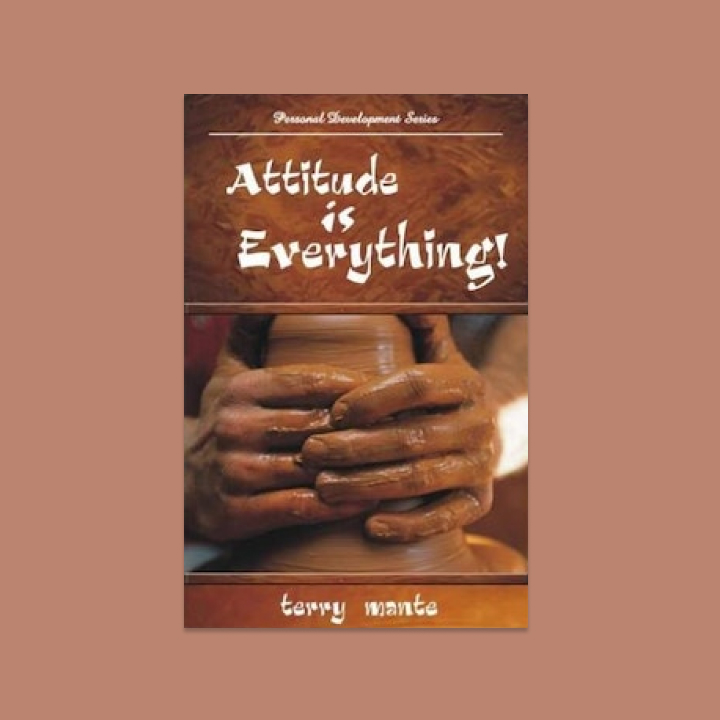 Attitude is Everything!
Terry proves in Attitude is Everything! that you can have the kind of life you desire irrespective of your circumstances. In the scheme of our lives, our attitude to things, events and people is central to determining the quality of life we experience. Attitude is Everything! examines the concept of attitude and guides you to cultivate confidence, excellence and leadership in the pursuit of your most important aspirations in life.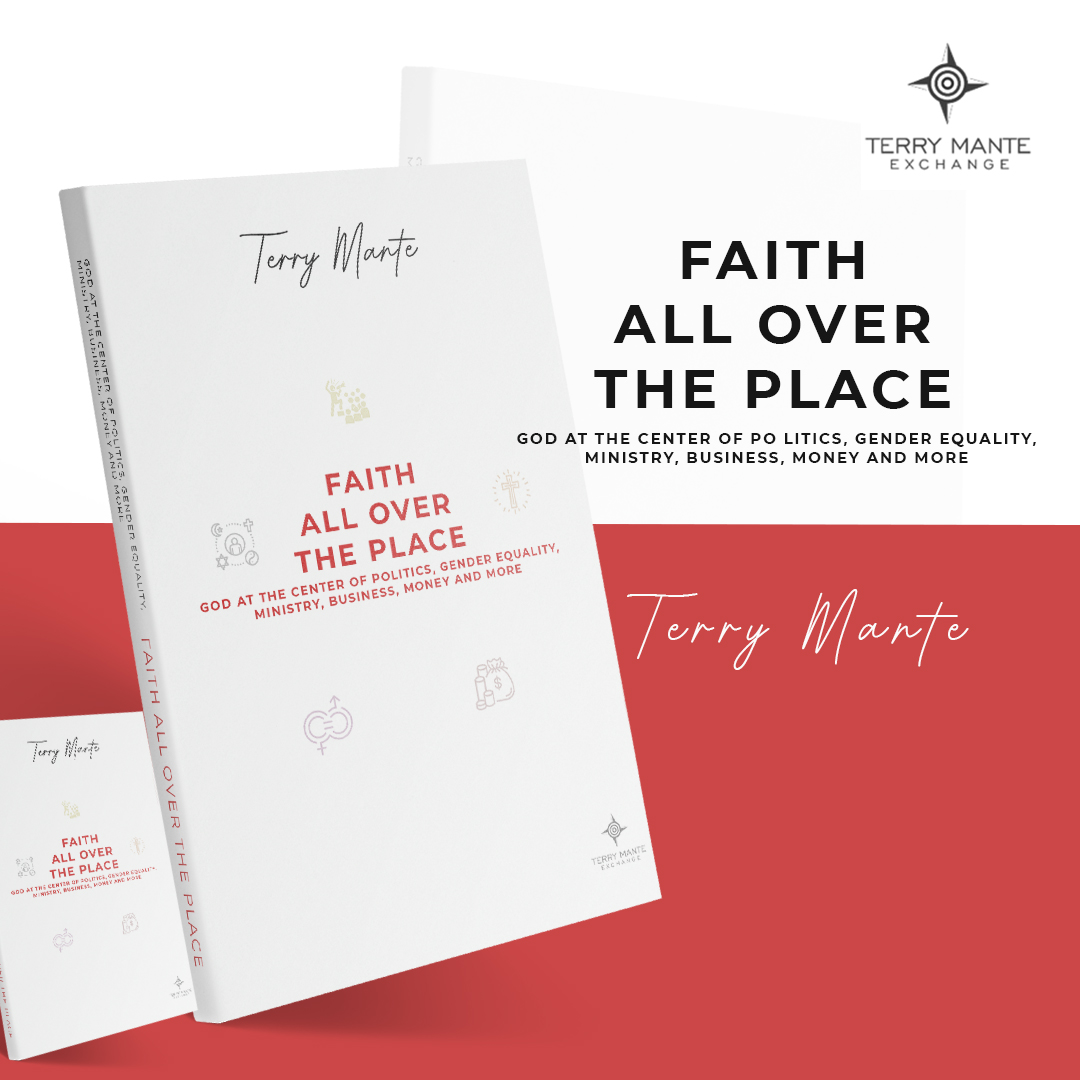 Faith All Over The Place
FAITH ALL OVER THE PLACE demonstrates that faith is inseparable from the daily realities and experiences of our lives. Everyday issues can be interpreted and addressed from a faith perspective. This book adopts faith as a brush to paint pieces that provide clarity on a range of contemporary issues such as politics, gender equality and women empowerment, ministry, business, entrepreneurship, money and more.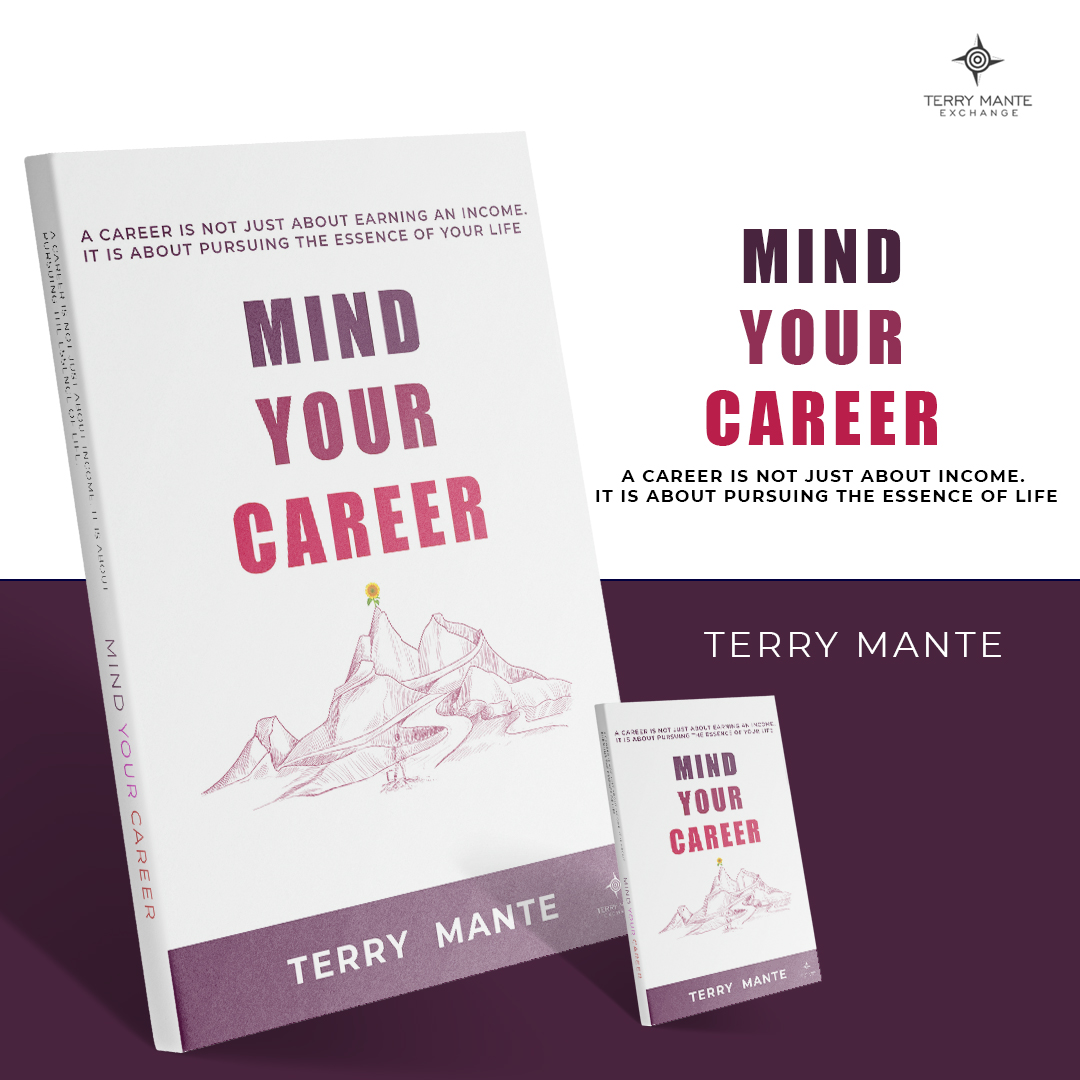 Mind Your Career
A career is not just about earning an income. It is about pursuing the essence of our lives. Such a paradigm enables us to position our career in a manner that perpetrates relevance despite global economic trends and advancement in artificial intelligence and digital technologies. Mind Your Career presents insights, attitudes and traits that ensure dynamism and relevance in the world of work and on our career journey.